My Philips Bikini Trimmer pulls my hairs when trimming
If your Philips Bikini Trimmer pulls your hair while trimming, try our tips below to solve this issue

 
Clean your device
Your trimmer requires regular cleaning to function properly. Hair or debris can get stuck in the device and affect its performance.
Check the battery
 When the battery is low, the appliance may pull at a few hairs. If this happens, replace the battery.
Attach parts properly
It is important that the cutting element or the trimming comb that you are using with your trimmer is attached correctly to its body. If the attachments are not placed correctly, the trimmer may not work or give the desired results.

Use proper trimming techniques
 For the best trimming experience, make sure your trimmer is in full contact with your skin and move it gently and steadily.
Try stretching your skin with your free hand, so the hairs stand up and are easily reached.
For the best results, make sure that you trim your hair against the grain.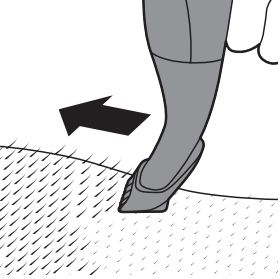 Damaged trimming head
Check if the trimming head is damaged. If so, replace it with a new Philips trimming head.

If the advice does not help, please contact us for further help.