Sydney, Australia – Philips, well known for its innovative technology, is pleased to announce the launch of a new range of noise-cancelling headphones designed for musical immersion even in noisy environments.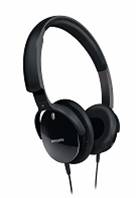 Combining advanced noise-cancellation technology with aesthetically pleasing design, Philips Noise Cancellation Headphones (SHN2600/4600/5600) actively reduce unwanted external noise by up to 85 per cent, or the equivalent of approximately 16 decibels. By emitting a noise-cancelling frequency during use, the headphones can block out an array of sounds, whether it be the rumble of a train, the atmospheric sounds of a café or even the hum of a jet engine.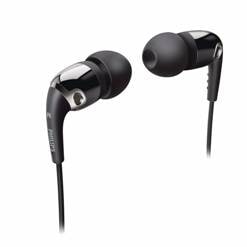 "Philips' new range of noise-cancelling headphones utilise cutting-edge technology and superior design to deliver an uninterrupted and comfortable listening experience, regardless of your surroundings," said Kevin Egan, Customer Marketing Manager for Philips Australia and New Zealand, Peripherals and Accessories.
The SHN5600 and SHN4600 models include an intelligent 'talk mode' designed for times when selective listening is required. When this mode is activated, ambient sound filters into your ears via the headphones' in-built microphones. With this innovative addition you can enjoy a great listening experience and still be able to hear external environmental sounds when required.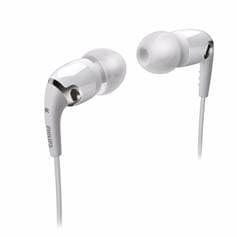 The Philips Noise Cancellation Headphones range is designed with comfort in mind. The SHN2600 and SHN4600 models come with three different-sized ear caps, while the SHN5600 boasts an easily-adjustable headband and soft-sealing cushions to ensure a snug and comfortable fit. Each set of headphones also comes with an in-flight adaptor plug that can be inserted directly into airline seat headphone jacks, making them ideal for air travel.
Providing superb sound quality with minimal unwanted noises, the Philips Noise Cancellation Headphones range is the perfect companion not only for those long journeys on planes, coaches and trains, but for everyday activities as well.
Price and Availability
This range of Philips Noise Cancellation Headphones is available now in national retailers, and the specifications and recommended retail prices are as follows:
Model No.
Colour
Reduction of
external noise
Recommended Retail
 
SHN5600
Black
85%
$129.95
SHN4600
Black
85%
$99.95
SHN2600
White
75%
$79.95
For more information about Philips products, visit www.philips.com.au.